Date & Time of the event(s)
Description and practical details
The International Centre for Mathematics in Ukraine (ICMU) is organising a special session in the framework of the the First Annual Yulia's Dream Virtual Conference. After a short introductory word from the ICMU team, Maryna Viazovska will give a popular lecture entitled "The story of almost impossible Leech lattice".
Zoom webinar link: https://mit.zoom.us/j/94423871903?pwd=NHQvOWFiQ1VOL2M2SnArU3NEcEVmdz09
Passcode: 562389
Maryna Viazovska is the 2022 Fields Medal winner from Ukraine. She is a professor at the Institute of Mathematics of the École Polytechnique Fédérale de Lausanne. 
The mission of ICMU is to support top-level research in mathematics, with special emphasis on training younger generations of scientists and the development of mathematics in Ukraine.  
Yulia's Dream is a free remote mathematics enrichment and research program for exceptional high school students from Ukraine. It was established in March 2022 at the Mathematics Department of the Massachusetts Institute of Technology. Yulia's Dream is dedicated to the memory of Yulia Zdanovska, a 21-year-old graduate of the National University of Kyiv, a winner of the 2017 European Girls' Mathematical Olympiad, and a teacher for the "Teach for Ukraine" program who was killed by a Russian-fired missile in her home city of Kharkiv.
Event visual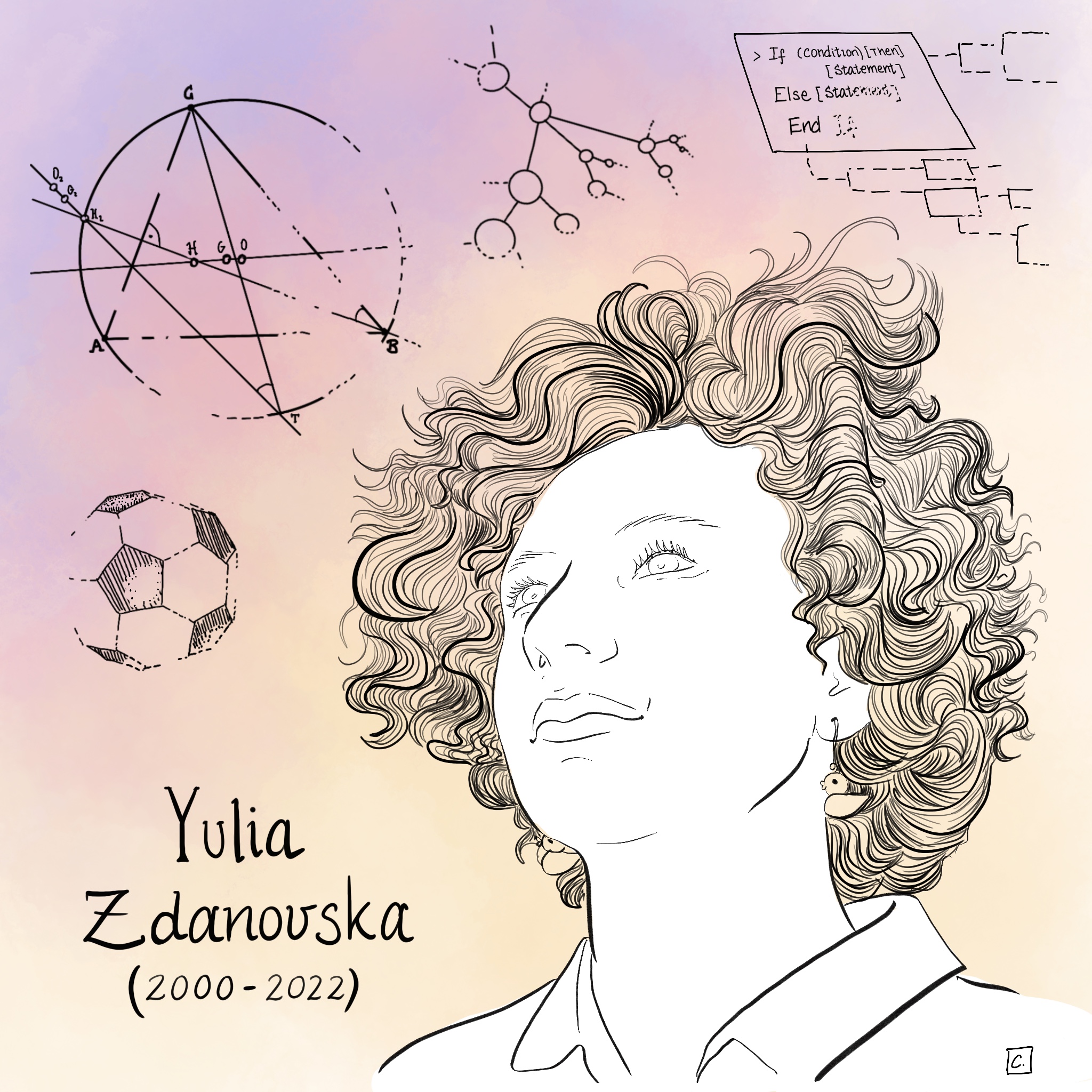 Name of the Organisation
International Centre for Mathematics in Ukraine