Date & Time of the event(s)
Description and practical details
"Mates con Lili"  on May 12 at 10:30 AM. 
In "Mates con Lili",  Liliana Forzani, Daniela Rodríguez and Mariela Sued will talk about the celebration of May 12,
they will share their experiences as Argentine female mathematicians and discuss gender issues in mathematics.
Live stream on our YouTube channel
Género UMA   https://www.youtube.com/channel/UClWHyle6gki4PUzM GO_vg2Q
and on  Instagram 
@generouma
There will be live chat. 
#May12WM
#WomenInMaths
#WomenMathematics
#GenderUMA
Event visual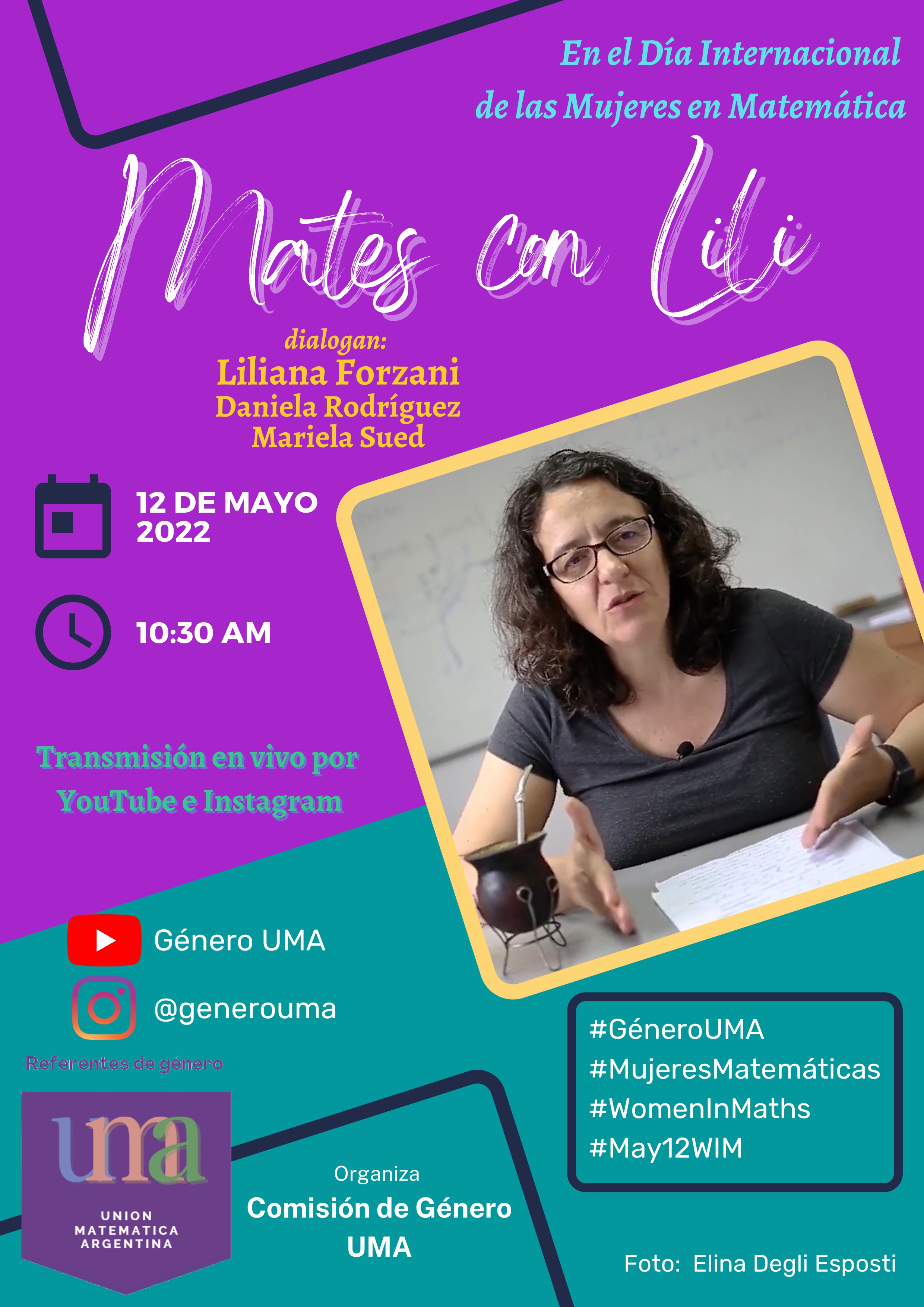 Address
Ciudad Universitaria
Int. Güiraldes, Buenos Aires
1428 Buenos Aires
Ciudad Autónoma de Buenos Aires
Argentina
Name of the Organisation
Comisión de Género de la Unión Matemática Argentina