Date & Time of the event(s)
Description and practical details
University of Turin and Politecnico of Turin organize an event on the occasion of the Women in Mathematics Day, on 19 May 2022.
During the morning session, young female PhD students will introduce their research work in the fields of Pure and Applied Mathematics. 
In the afternoon session, a discussion on the gender gap in STEM will be opened by a seminar by Anna Maria Cherubini (Università del Salento) and closed with a round table with Gabriella Caporaletti (EICAS Automazione) and Anna Maria Cherubini, Giulia Ferrari (Università di Torino) and Arianna Montorsi (Politecnico di Torino).
Event visual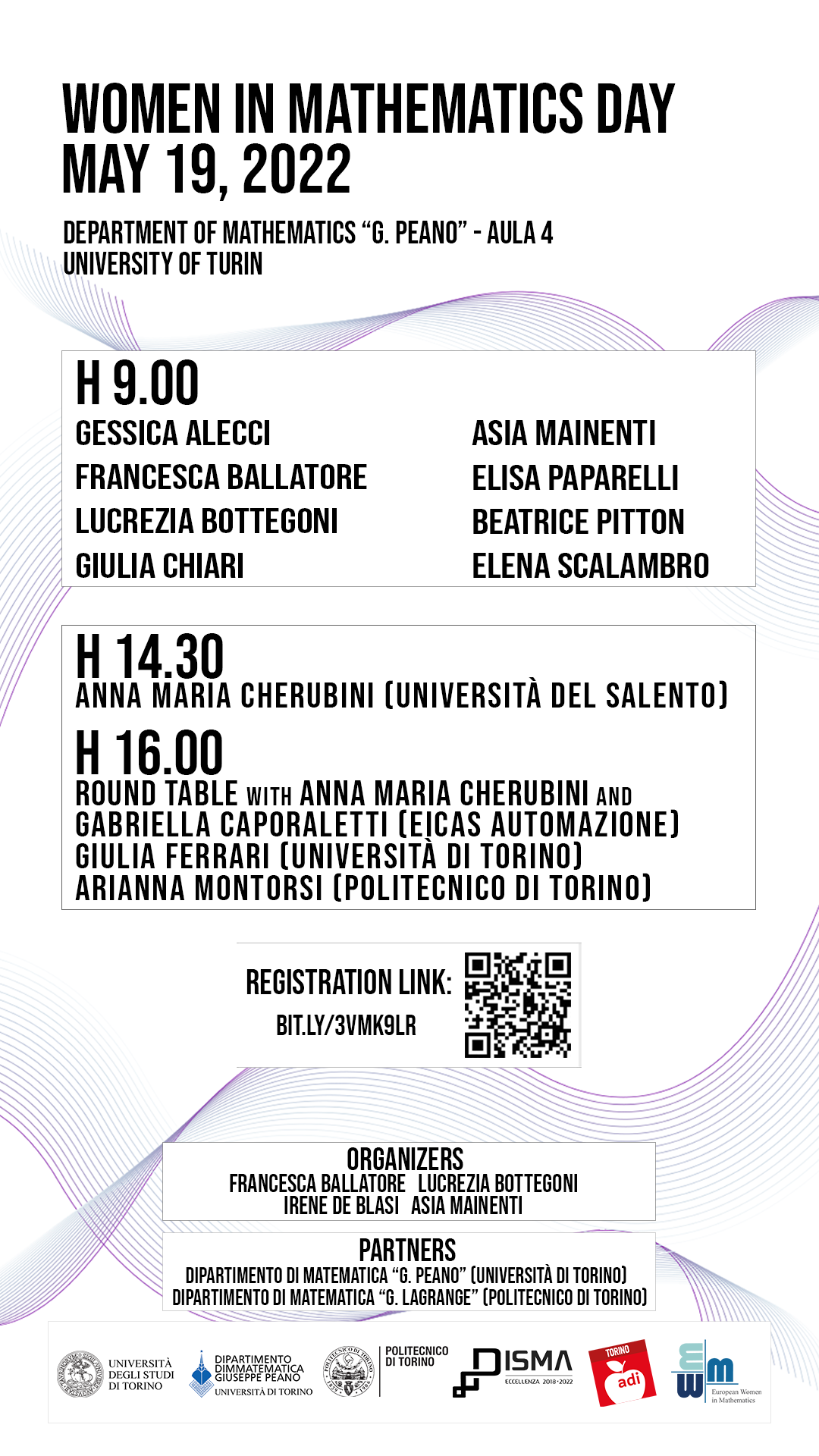 Address
Via Carlo Alberto, 10
10123 Turin TO
Italy
Name of the Organisation
Department of Mathematics - Università di Torino