Date & Time of the event(s)
Description and practical details
La charla del día internacional de la Mujer Matemática es una invitación a conocer más de la historia detrás de este día y mostrarle a todos la matemática que hay en nuestro diario vivir, así como en los juegos y actividades. Este día es para conmemorar a todas las matemáticas y destacar su área. 
----------------------------
The international mathematician women's day is an invitation to get to know more about the importance of mathematics on a daily basis, -particularly on women- and show everyone the practical uses of math in our lives, through games and activities. 
It will start with a warm welcome from outstanding women workers of the science faculty of Valparaiso University talking about the importance of the day to celebrate, then the students of the course will talk about the life of some mathematicians like: Maryam Mirzakhani, Cathy O'neil and Alicia Dickenstein. 
This activity was organized by the course of gender perspective, diversity and interculturality, from the career of math pedagogy , and its guests are high school students from different high schools in Valparaiso, university students, classmates and friends of mathematics.
The activity will continue in the courtyard of the university, where a recreational activity will be held, creating an environment of games to demonstrate how mathematics is in our daily lives, the games will be: Race to 20, Eight Queens, Tessellations, Towers of Hanoi.
The activity will end with a contest to acquire books called mathematics portraits and a conclusion of the importance of this day.
Event visual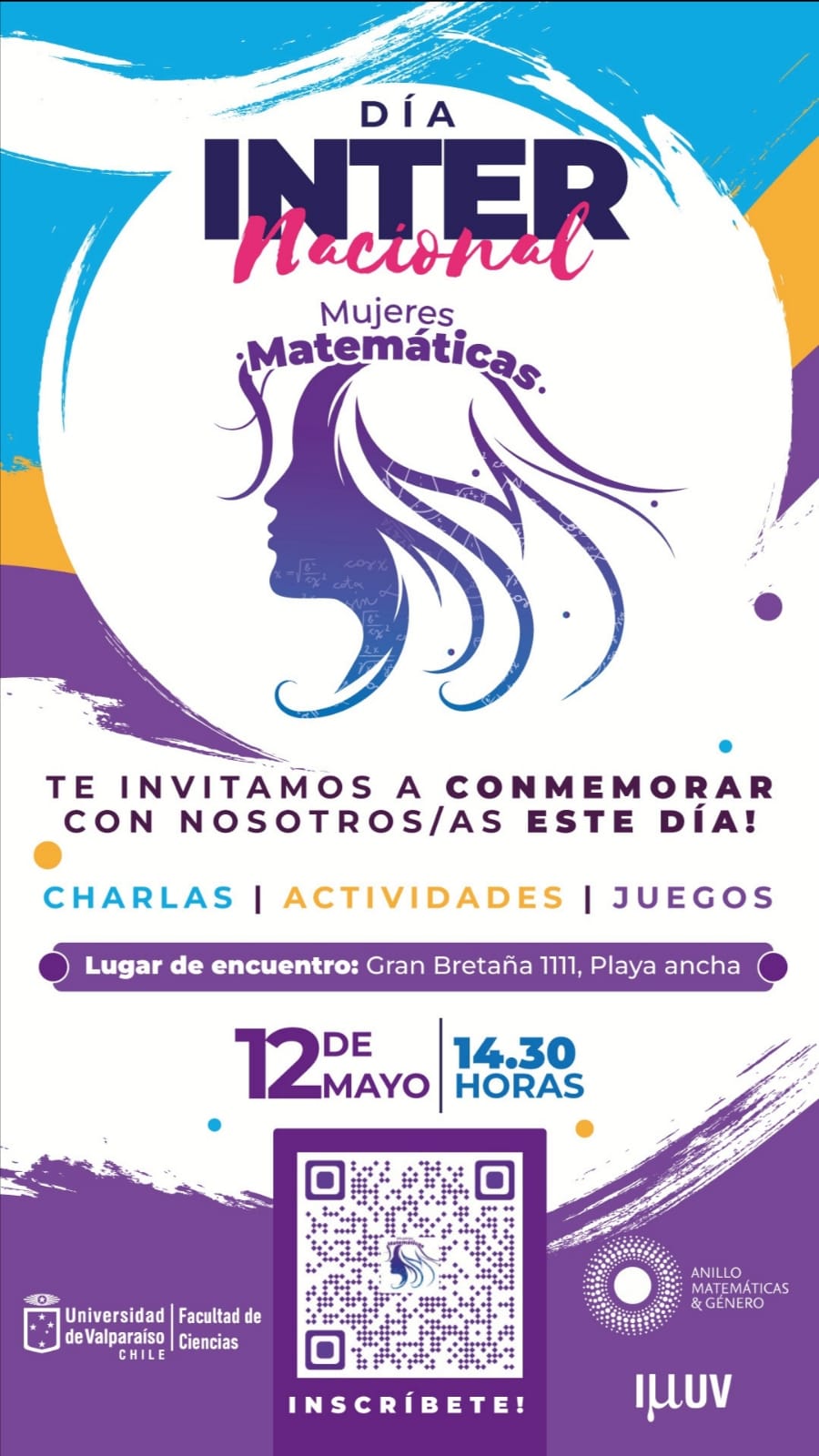 Address
Gran Bretaña 1111,playa ancha
2520000 Valparaíso
Chile
Name of the Organisation
Universidad de Valparaíso