Date & Time of the event(s)
Description and practical details
GradQuant invites you to a virtual movie night to watch Secrets of the Surface, the Mathematical Vision of Maryam Mirzakhani, which is a very recent documentary by George Csicsery. Filmed in Canada, Iran, and the United States, the movie examines the life and mathematical work of the late Dr. Maryam Mirzakhani, who was a professor of mathematics at Stanford University and the first, and to date, the only woman and the first Iranian to be honored with the Fields Medal, the most prestigious award in mathematics. We are bringing this movie to you for free as part of the May12 Women in Mathematics Initiative by International Mathematical Union's Committee to celebrate women's achievements in mathematics. This event is open to the whole UCR community. 
Date: Tuesday, May 12, 2020
Time: 6 – 8PM
Location: Zoom
To attend, you need to complete both of these two steps:
Visit this page and register individually to receive permission for free screening. You will be prompted to enter the date and time as shown above and type "UCR GradQuant" under the Organizer Name.
​Click here and register for the Zoom session.
Email Dr. Yelda Serin if you have any questions. 
Event visual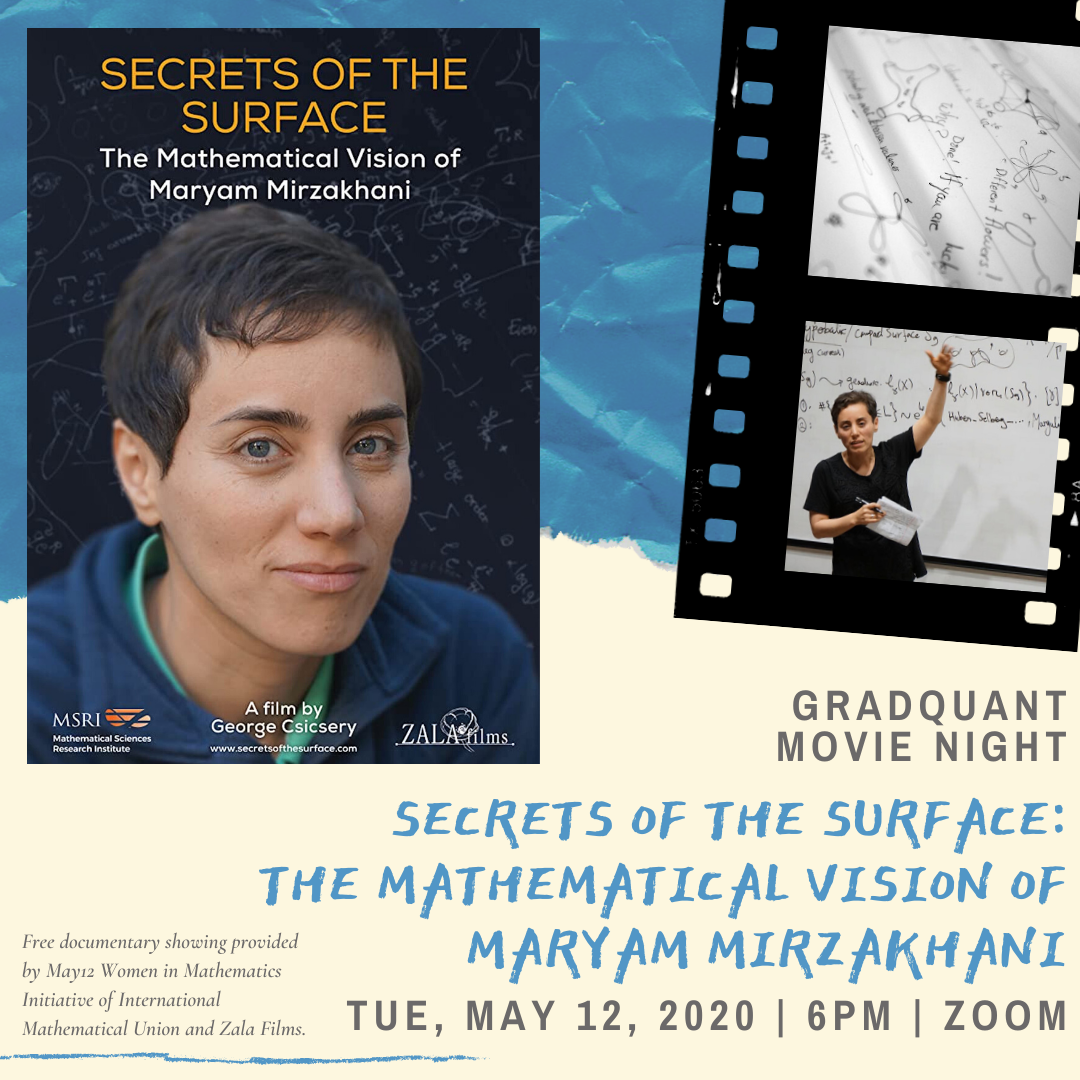 Address
900 University Ave.
Riverside, CA 92521
United States
Name of the Organisation
Graduate Quantitative Methods Center at UC Riverside