Date & Time of the event(s)
Description and practical details
Maryam Mirzakhani se doctoró en la Universidad de Harvard y realizó contribuciones en las áreas de la geometría hiperbólica, simpléctica y compleja, la teoría ergódica y los sistemas dinámicos. Fue la primera y única mujer en haber ganado una Medalla Fields. Falleció a los 40 años a causa de un cáncer de seno, en el 2017.
Este es el segundo año que se celebra el día internacional de la mujer matemática coincidiendo con su día de nacimiento. Miraremos juntos el documental: Secrets of the Surface, que contiene un recorrido de su vida y obra incluyendo interesantes testimonios. 
Jueves 14 de Mayo, 14:00hs.
Event visual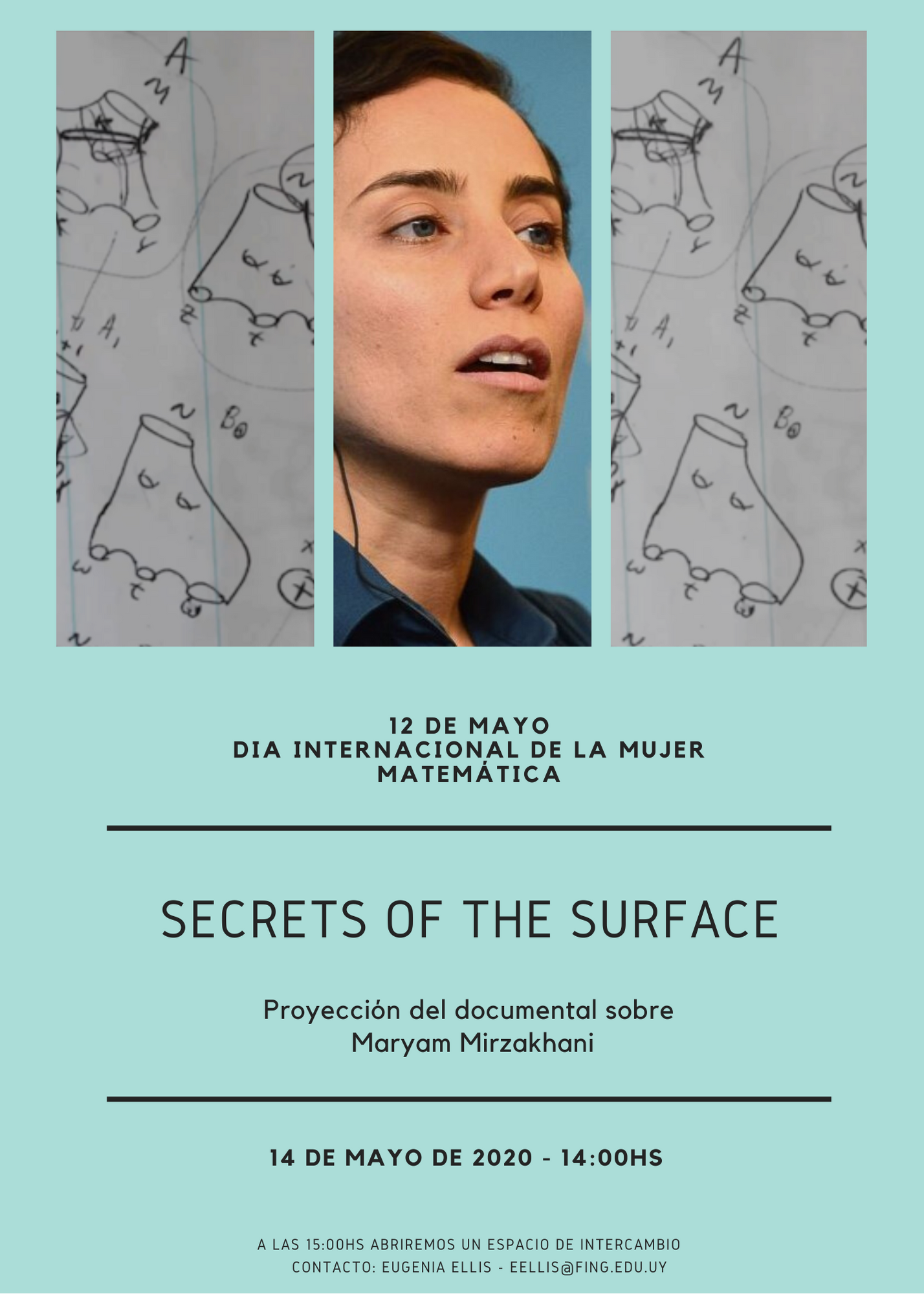 Address
Julio Herrera y Reissig 565
11300 Montevideo Montevideo
Uruguay
Name of the Organisation
Facultad de Ingeniería - UdelaR