Date & Time of the event(s)
Description and practical details
This is an event in honor of Women and Mathematics, organized by Malayer University (Department of Mathematics). 
This online lecture will be given by Omid Ali Shehani Karamzadeh, (Professor of Mathematics at Chamran University of Ahvaz) about «the role of women in Mathematics». We will also have a panel discussion. 
The seminar will be on line by Adobe connect (by Covid19 emergency) and will be on 13 May 2021, 18:30. 
Event visual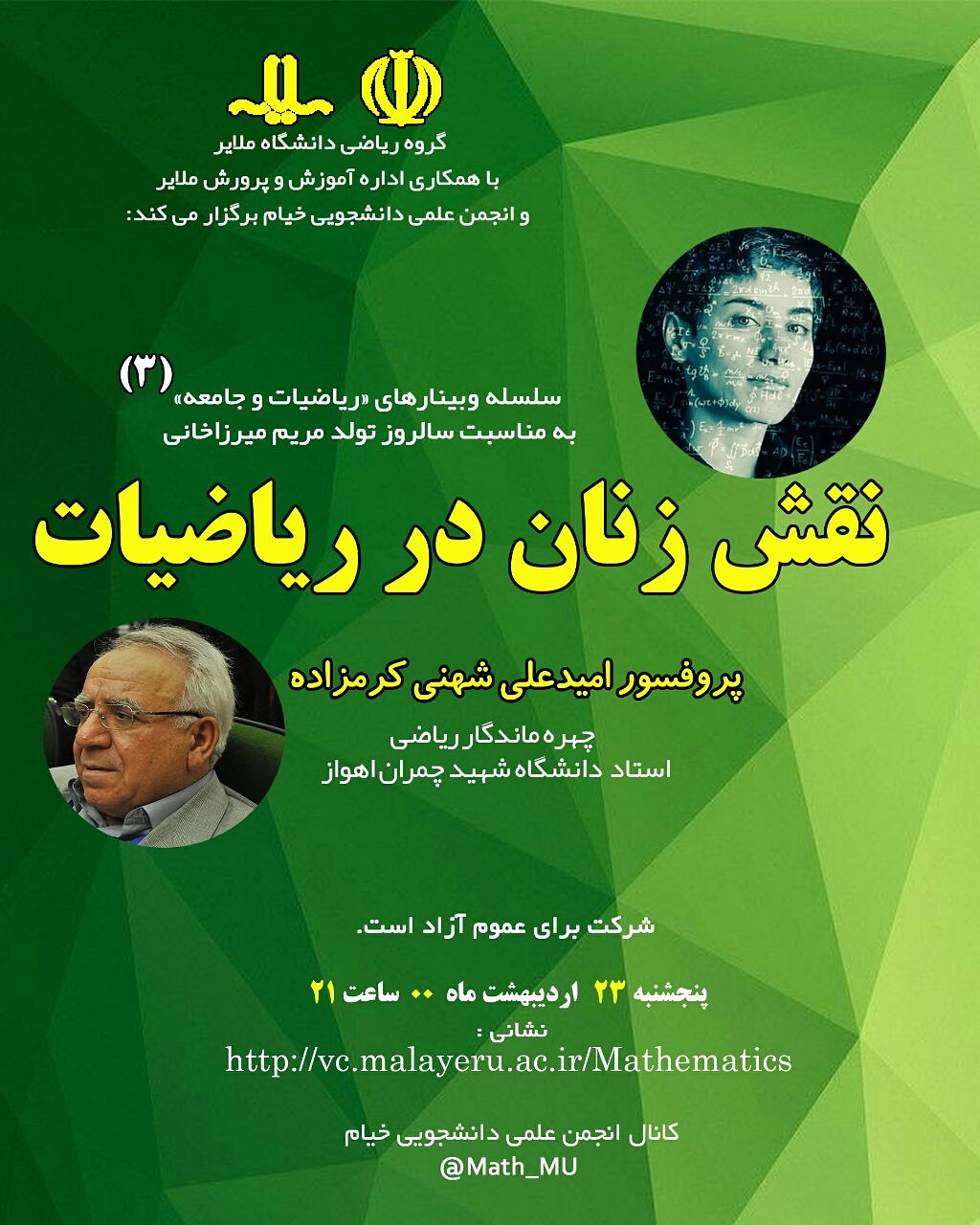 Address
Hamadan Province
Malayer,
Malayer University
6571995863
Iran
Name of the Organisation
Malayer University